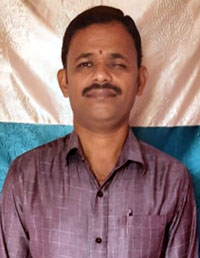 Dr G Surya Prasad
Assistant Professor
In-charge of Psychology Lab
E-Mail id : suryalgmpprasad@gmail.com
Phone No.- 9948358355
Vision
The role of the psychology laboratory is to enrich/ improve the understanding of the B.Ed./ M.Ed. students about:
Classroom processes of learning, teaching, development (different aspects), measurement, assessment and evaluation and The dynamics of the students, teachers, other school personnel including principal and administrative staff, parents, community etc.
Mission
Integration of theoretical understanding by contextualizing and personalizing through/with practical experiences in order to consolidate and enhance knowledge and skills of B.Ed./ M.Ed. students.
Objectives identified and being pursued:
To acquaint the prospective teachers with various tools for measurement of relevant dimensions of performance (Achievement, Intelligence, Attitude, Aptitude, Interest, Motivation, Personality etc.).
To develop the skills for administering and interpreting various tests
To utilize data to ensure balanced development of learners in the school system.
The Psychology Laboratory at Central Sanskrit University thus plays an important role in ensuring the development of comprehensive understanding of tasks and responsibilities for the prospective teachers/educators.
The lab has over 95 various psychological tests and apparatus/equipment for testing and assessing various aspects considered to be meaningful in achieving requisite assessment of these dimensions. The B.Ed. students and members of the faculty make use of these tests for conducting research. A well stocked psychology lab rich with psychological tests by renowned names to examine aptitude, Intelligence quotient, achievement, stress etc., is one of the favourite haunt of students and teachers alike.
These tests are helpful to measure various psychological traits of an individual like: Intelligence, Personality, Emotional Intelligence, Teacher Adjustment, Teacher Attitude, Teacher Competency, Learning and Thinking Styles, Teacher Values, Defence Mechanisms, Frustration, Reasoning Abilities etc.
Here in Lab, the student–teachers are encouraged to enhance their awareness about the different aspects mentioned and use their understanding to develop and consolidate the dynamic "profiles" that emerge about the school children, the schools and themselves. The lab also has in store some of the good reports that were submitted by the B.Ed. students of the previous years.
The Placement Cell of the college also utilizes these tests for diagnostic and prognostic purposes.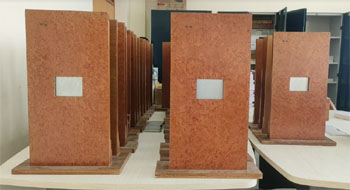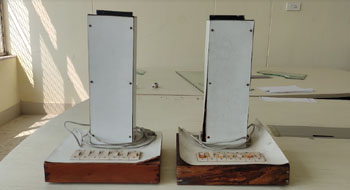 TACHESTOSCOPE - ELECTRONIC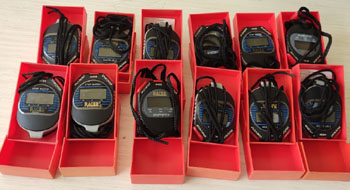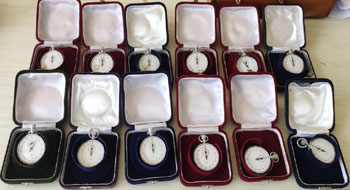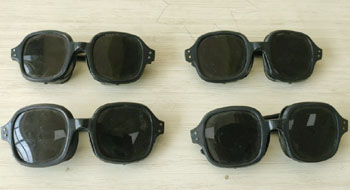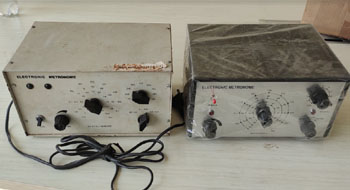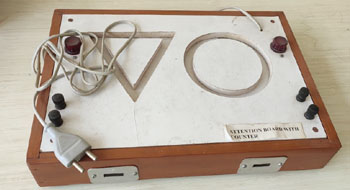 ATTENTION BOARD WITH COUNTER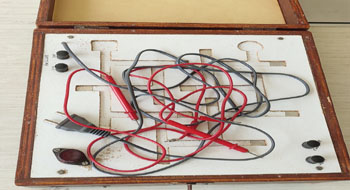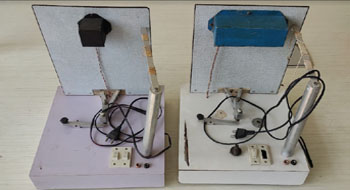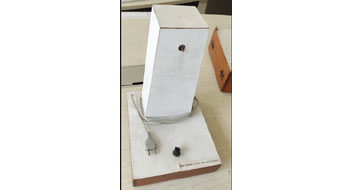 DISCRIMINATION OF ATTENTION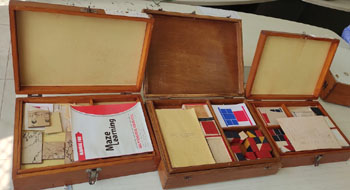 BHATIA BATTERY OF PERFORMANCE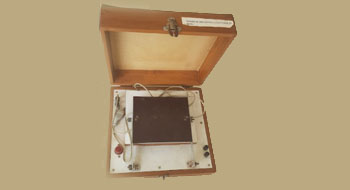 MIRROR DRAWING (COUNTER IN BOX)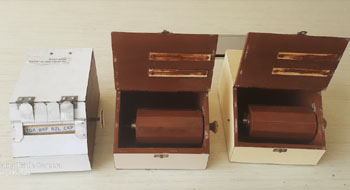 MEMORY DRUM(HAND OPERATED)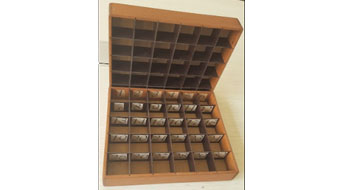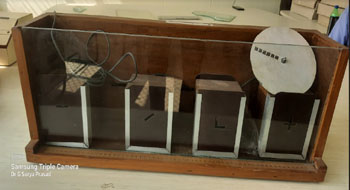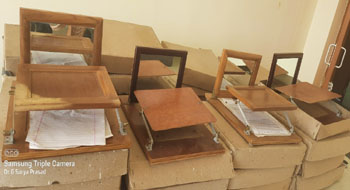 MIRROR DRAWING APPARATUS-MANUAL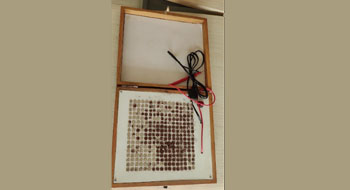 GROUP TEST OF INTELLIGENCE
PERSONALITY INVENTORY (EXTROVERSION -INTROVERSION)
TEACHER'S VOCATIONAL MATURITY BATTERY
EYSENCK PERSONALITY QUESTIONNAIRE
SPORTS SPECIFIC PERSONALITY TEST
INDIAN MODIFICATION OF THE THEMATIC APPERCEPTION TEST
SCIENTIFIC APTITUDE TEST
DEFENCE MECHANISM INVENTORY
संस्कृत उपलब्धि परीक्षण
HUMAN RIGHTS AWARENESS TEST
DEPRESSION PRONENESS SCALE
SPIRITUAL INTELLIGENCE SCALE
VERBAL INTELLIGENCE TEST
NON VERBAL INTELLIGENCE TEST
TEACHING APTITUDE TEST BATTERY
PERSONALITY INVENTORY
TEACHER ATTITUDE INVENTORY
SHORT TERM MEMORY
LONG TERM MEMORY
Following Experiments are being done in Psychology lab by the students of Shiksha Shastri according to their syllabus regularly.
Mirror Drawing - Experiment about transfer of learning.
Span of Attention. (With Techstoscope)
Word Association.
Short term & Long Term Memory Tests
Intelligence
Group Tests
Performance Tests
Personality
Projective Method
Inventory Method